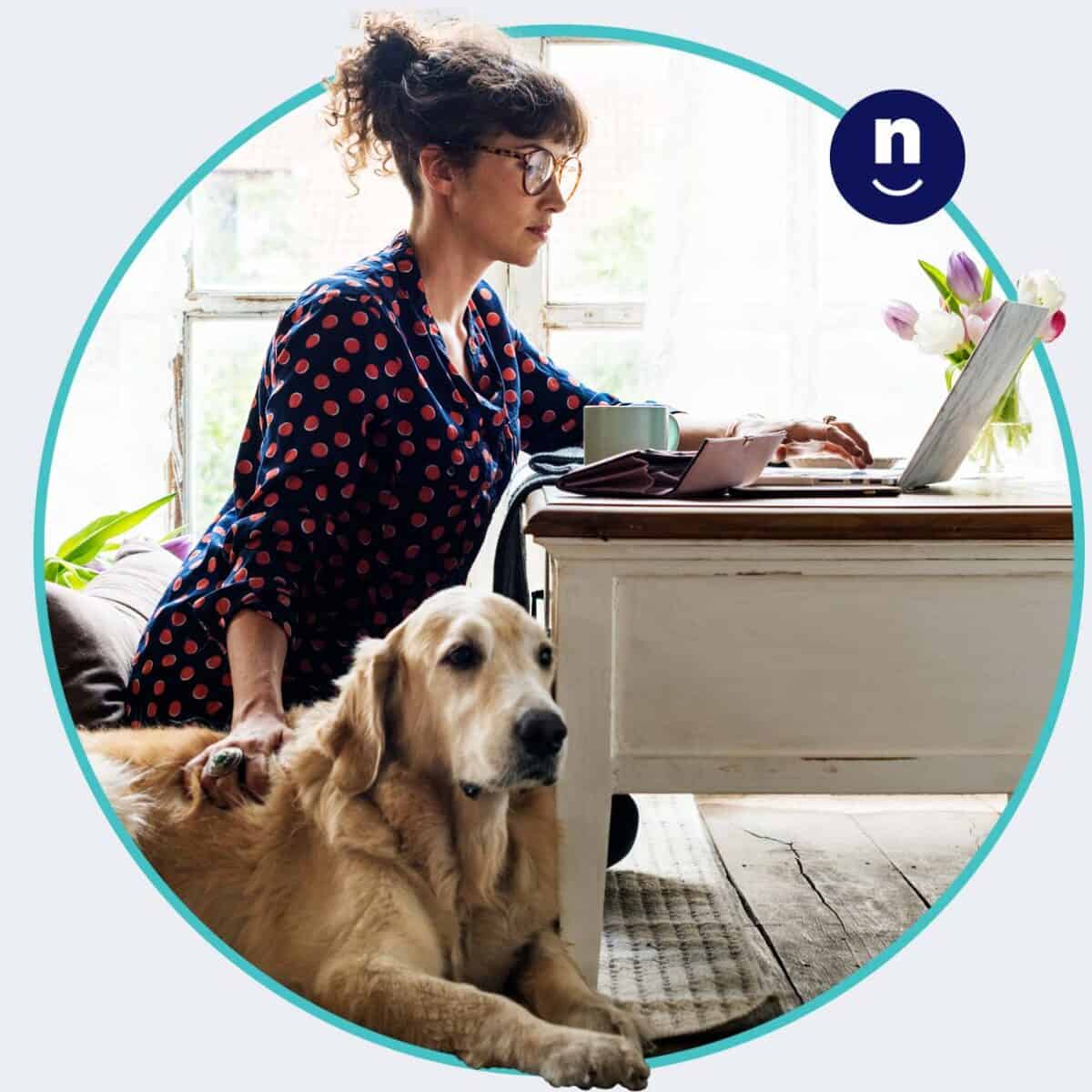 What is it you do, exactly?
In a nutshell, our goal is to keep your WordPress site running smoothly and securely at all times. This includes, among other things: taking daily backups, hardening your site's security to prevent hacks, and monitoring. All of our plans also place a strong emphasis on improving site speed, including ensuring your Core Web Vitals scores are good, so you can rest easy knowing that your site will continue to perform at its absolute best. And if something does go wrong, we'll address the problem, usually before you even know something glitched.
All of this means you can focus on doing more of what you love, safe in the knowledge that our helpful and friendly team has your back at all times!
Sound good? See the details of what's included in our support plans, or keep reading below if you have questions, and let's get started! 🚀
Which plan is right for me?
The Sleep Soundly plan is intended to cover the bases of security and site speed. We'll get you set up for Core Web Vitals success, backups, and security, but you'll still need to take care of a few things yourself, such as updates and image optimization. 

The Inner Peace plan enables us to be much more active with the management and support of your site: We'll take care of updates, optimize your images, monitor your site's uptime, and help you out with requests you may have.

Being a Zen Master means you're at the very top of our client priority list, and our team will be able to dedicate even more time to your site's specific needs and your requests, while ensuring your site is at its best. We'll also join your Google Search Console account, so we can jump in proactively to help with all of those scary-sounding notices they send out.

Okay, but which should I choose?

It all comes down to the level of involvement you'd like us to have in the running of your site, and where you are in your growth journey. In terms of traffic, the ranges noted below are indicative of the right plan to match the amount of support required. You can always choose a higher plan earlier if you'd like more help, but if your site's traffic is above these thresholds, we'll ask you to upgrade.

So, to sum it all up…

Sleep Soundly – for when you're still starting up and putting things together. Up to 750K pageviews/month. 📈

Inner Peace – for when you've grown and want to spend more of your time on your site's content and business, meaning our team does more for you. Up to 3 million pageviews/month. 💪

Zen Master – for when your site is thriving and you need to have complete peace of mind that our team is taking care of it all. More than 3 million pageviews/month.🤯

You can view a detailed comparison of the plans here, and if you're still not sure about which plan is right for you, get in touch and we'll be happy to help you choose!

Can you help me with my Core Web Vitals?
Yes! Core Web Vitals, Google's page experience metrics, are important to your site's success, so all our plans include help with this from the get-go. As soon as we kick off work together, we'll use a variety of tools and techniques to get your site into the "Good" range on all three metrics for both Mobile and Desktop, with particular attention to your most important pages. 

After that, if things need adjusting as your site grows, we'll jump back in to bring your scores back up at no extra cost. (Unlike other companies, who may charge thousands of dollars every time you need to fix your Core Web Vitals.) In the unlikely chance that there's anything holding your site back that is outside of our control, we'll go over it with you and provide clear recommendations on what to do next.
I just need one-off support. Can I hire you without a support plan?
The best way for us to help you and your site is to work together on an ongoing basis.

Being on a support plan enables us to jump in immediately whenever things come up, since we'll already be familiar with your site. Moreover, many of the services we incorporate into our plans are necessary to keep your site optimized, secure, and trouble-free.

For example, optimizing Core Web Vitals isn't really a one-time project. While it can be "fixed" once, things tend to shift as your site grows. When you're on a support plan, we can address any changes as needed — for no extra charge.

Ultimately, we want to be a supportive partner, not just a vendor. We believe that aligning our interests leads to the best outcomes – when you succeed, we succeed too.
I specifically need help with X. Can you help? What are Quick Support Requests?
We provide unlimited support for the services included in our plans, of course, but running your own site means juggling a bazillion different things, and you need to be able to reach out for help on those, too!

That's where our Quick Support Requests come in: These are for help with anything on your site that takes us ~15 minutes or less. We're not sticklers on the time – and often spend more than that – but the idea is that these are for us to help you with questions and small tasks, not larger design or development projects.

With five requests included every month on the Inner Peace plan and an unlimited amount on the Zen Master plan, you can ask for our expert help on almost anything. Here are a few examples:

• Advice on a specific plugin recommendation (saving you hours of trial & error).
• Troubleshooting a plugin that used to work great, but suddenly stopped.
• Adding (or fixing!) your Google Analytics tracking code — or helping you set up GA4.
• Advising on blogging best practices.
• Fixing issues with broken or misaligned images.
• Helping with redirects and broken links.
• Installing a plugin to help combat spam.
• Changing font size or color.
• Fixing broken forms.
• Getting WordPress to actually send out the notification emails that it should.
• Advice on hosting or scaling up your server needs (we work with most hosts and know which ones would work best for you).

If something is outside the scope of what we can accomplish with a Quick Support Request, don't worry, we won't leave you hanging! We'll do our best to provide you with a path to a resolution — whether that's finding the right tool or resource to help you complete your task, getting you in touch with the right support team (with the right language to use!), or connecting you with an expert we trust who will take good care of you.
I have more than one site. Should I buy a separate plan for each?
Yes, please. Each site needs its own setup, and a separate plan means we'll dedicate the right amount of time for each to make sure they're at their best.
Will you optimize my images? How will you do that?
Yes! Though it depends on which plan you choose. 

All of our plans include Cloudflare Enterprise, which comes with Cloudflare Polish to optimize images on-the-fly. This means your site will be served to your visitors from a server closest to them with images optimized "in the cloud," a combination built to increase your site's speed dramatically. 

However, Cloudflare Polish doesn't resize or optimize images directly on your own server, and also won't scale down very large images. This is why we also include on-server optimization on the Inner Peace and Zen Master plans: As part of your onboarding, we'll examine your site's specific needs and work with you to optimize all your existing images while setting things up for all your future uploads. This service involves the installation and custom configuration of a plugin (usually Imagify or Shortpixel), at no additional charge. Since the plugins can both resize and compress very large images, it ensures that the smallest, best-optimized version can be served to visitors every time — while still being careful to preserve image quality.

If you're on the Sleep Soundly plan and your site needs additional image optimization, we'd be happy to give you some pointers on how to best get set up for image optimization so you can do it yourself, too!
Can you help me with SEO?
Yes, our plans help on a (very important) part of SEO! Getting SEO right involves a large volume of variables you need to work on, including your content and linking strategies: Our support plans don't work on those, but instead focus on the technical side of SEO.

More specifically, our work helps with your site's speed and security, which are both hugely significant ranking factors. Our work for your site makes sure you have the best possible setup for these every day, meaning you should be able to see an SEO benefit over time as a direct result of our work.

As part of our onboarding process, we'll also run a series of technical checks to ensure your site is well set up for search engines, according to best practices. As an example, if you use Yoast SEO, we'll make sure your plugin is configured correctly to give you the best benefit possible. 
Can I upgrade my service?
Of course! If you're ready for us to take more off your plate, we'll be happy to do so! Just get in touch here and we can upgrade you immediately.
Will my website load faster as a result of working with you?
Yes! Speed optimization is one of the core areas we focus on. During onboarding, we'll apply best practices which will speed up your site's loading time, cleaning up any issues which may be holding you back. We'll also set up your site to cache HTML on Cloudflare Enterprise as part of your plan — this is the industry-leading solution which significantly speeds up the time it takes for a visitor's browser to get your site's data and start rendering it. It achieves this by delivering it from a server physically closest to them at the highest possible speeds. (We also use Cloudflare's Argo Smart Routing, which speeds up delivery of uncached content, too.)

Caching HTML with Cloudflare will likely make your site feel noticeably faster for your visitors: Even if we "only" shave off ¼ of a second, that means everything loads sooner and your site will feel more responsive. This also improves your Core Web Vitals  (especially the Largest Contentful Paint metric).
I've found the plan for me! What happens next?
Hooray! 🎉 We're looking forward to welcoming you on board. Here's what's next:

• Shortly after you sign up, we'll send you an email that includes a secure link for you to get us access to your site and hosting.
• We'll get in touch as soon as possible to let you know when you can expect us to kick off work, according to the current availability on the waiting list. 
• Once we have your access info, we'll review it to make sure we have everything we need to hit the ground running on your start date. 
We'll also extend your first renewal payment accordingly, so you're not paying any extra before your onboarding start date.
My host already offers optimization built in. Why should I work with you?
Most hosts offer some optimization – to a certain extent. Generally, these optimizations are designed as "one size fits all," and your specific needs are certain to be beyond what's included. With tens of thousands of sites hosted on their servers, it's impossible for hosts to truly tailor their product specifically to what your site's unique requirements are. 

That's where we come in. We not only work to optimize your site according to its specific needs, but we also bring with us a wealth of experience doing this kind of work on hundreds of sites similar to yours. This is also a long-term benefit of our ongoing support plans: Our one-to-one work on similar sites means that we can keep yours updated according to current best practices at all times.
Can I switch to pay monthly/yearly instead of my current plan?
Sure! Just get in touch and we'll switch to your preference at your next billing period.
Will you protect my site from hackers?
As part of your onboarding process, we'll conduct an in-depth review to check whether your site has any vulnerabilities, working to fix those for the long term. We'll also harden your site's security across the board to help prevent any malicious actors from finding ways in. Following that, we conduct an automated scan of your site's security environment every single day, checking for any signs of problems which can lead to your site being hacked. If our scans flag anything, we'll jump in immediately to address it.

While this doesn't make it impossible to hack a site, this combination of processes makes it much, much harder to do so. If the worst happens and your site is unfortunately still hacked, we'll take steps to address it as fast as possible and bring your site back up, closing any new vulnerabilities as we do so. 
Is there a trial period?
We do a lot of work to optimize your site at the start, so we aren't able to offer a free trial. However, all our plans come with a 30-Day Satisfaction Guarantee. So if you find we're not a good fit, you can cancel and receive a full refund within the first 30 days of service. Have a look at our terms of service here.
Can I add certain services onto my plan?
Our plans are specifically designed to provide you with everything you need at the level of involvement you prefer, depending on your tier choice. This means that we can't add specific services from a higher tier into your current plan, as this wouldn't be the right package for all your site's needs, from our experience. We'd recommend considering upgrading when you're at the stage that your site needs us to be more involved.

For requests which fall outside of what's described in our plans, we can usually help you through our Quick Support Requests. Our Inner Peace and Zen Master plans come with allocations for these each month – covering any smaller requests which would be helpful to you as you continue growing your site.
I broke my site! Can you fix it?
Yes! If you're on Inner Peace or Zen Master plan, most issues of this nature are usually minor and fit into our definition of Quick Support Requests. We'll be happy to help in any way we can, even if that requires restoring from backup. 

If you're not on one of our plans yet, it might be more difficult to fix your site as we won't know enough about your site or have access to any backups. Consider signing up to a plan so we can help you prevent these scenarios in the future; we'll also be happy to try our best to help with whatever's available as part of your onboarding process.  If this is an emergency, by all means please get in touch!

Do you update my plugins and themes?
Plugin and theme updates are a crucial part of running a WordPress site: Outdated plugins are the number one reason sites get hacked. However, simply applying an update as it comes available can be harmful, particularly if you have a custom setup. A new plugin version can introduce new bugs, breaking your site.

This is why we take care of it all for you if you're on our Inner Peace or Zen Master plans. We run weekly processes to make sure all your site is running on the latest versions of plugins. Crucially, we do it specifically for your website, not as an automated, mass process – our team factors in your site's status and scope of the plugin update before applying each manually. Our team will review your site before and after updates to check to make sure all is well.

We also factor in all the knowledge we gain from running those updates across all of our clients' sites; if we find an issue with a specific plugin update, our whole team will be aware not to go ahead with the update on any client site until that's resolved.

To make it even safer, we also typically allow at least two days before we run any new updates on your site (unless they are fixing a security vulnerability). Since new updates can introduce new bugs, we like to give the plugin developers some time to iron out kinks before pushing to your site. If the changes are very large, we may also allow even more time to pass to be extra-safe.

For themes, we usually only do minor updates to parent themes (such as Genesis), since major updates often break things. Updating a theme to a major release is best executed during your next redesign. Should a theme become a security risk when not updated, we'll let you know and help you find a way to solve it. We also don't recommend updating child themes unless absolutely necessary; as this can also overwrite existing customizations.

Even with all these precautions, if something still happens to go wrong with an update, we'll address it immediately, usually before you even notice. If your site can't be updated beyond a certain level and this becomes a security issue, we'll flag it and let you know how best to solve it.

If you're on Sleep Soundly, we won't be able to run this process for you ourselves. Please consider upgrading, or check out our tips for updating your site safely. 
Can you help me make my site look better?
While we'll be happy to help you with smaller tweaks you may need through our Quick Support Requests (if your plan includes these), we don't specialize in design. For big changes to your site's look and feel, we'd recommend working with an expert in the field: Here's our list of recommended specialists you can consider.
Can I get more Quick Support Requests on my plan?
If you're on the Inner Peace plan and run out of requests in a one-off month where you really need the help urgently, we'll do our very best to help you anyway — we're more interested in being there for you when you need it most rather than being too strict with our limitations. However, should you need more help on a regular basis, we will recommend upgrading to Zen Master, as this will enable our team to be able to dedicate more time on your site and support you more closely in the long term. 

We unfortunately cannot offer any Quick Support Requests on Sleep Soundly plans.
Should I sign up now even though there is a waitlist?
Yes! We limit our onboarding to make sure that we are able to spend the time we need to get things up and running properly, and to be sure we maintain our high quality of services for our existing clients. 

As soon as you sign up, you'll get the next available spot on our waitlist. Our Pricing page shows a rough estimate, and we'll be in touch shortly after you sign up to get your exact start date on the calendar. We'll also extend your first renewal payment accordingly, so you're not paying any extra for the time before we start.

Sleep Soundly
The Essentials
Cover the bases of site speed and security while you're building your business.
We'll ensure your site is secure, backed up, and aces Core Web Vitals  — but you'll still need to take care of a few things yourself.
Up to 750K pageviews/month
Most Popular
Inner Peace
Advanced Support & Management
Get more time to do what you love, as we take a more active role.
We'll also take care of your WordPress updates, image optimization, uptime monitoring, and helping you via Quick Support Requests.
Up to 3 million pageviews/month
Zen Master
VIP Support
Be at the very top of our priority list, with unlimited & more proactive support.
We understand that the stakes are even higher for your site, so you'll get faster, unlimited support to help with all your specific needs.
Up to 6 million pageviews/month
Over 6 million pageviews/month? Let's talk.